LED Pendant Light - Colour Series 30W / 35W Sox
Beat any competitor by 10% with our Price Match Guarantee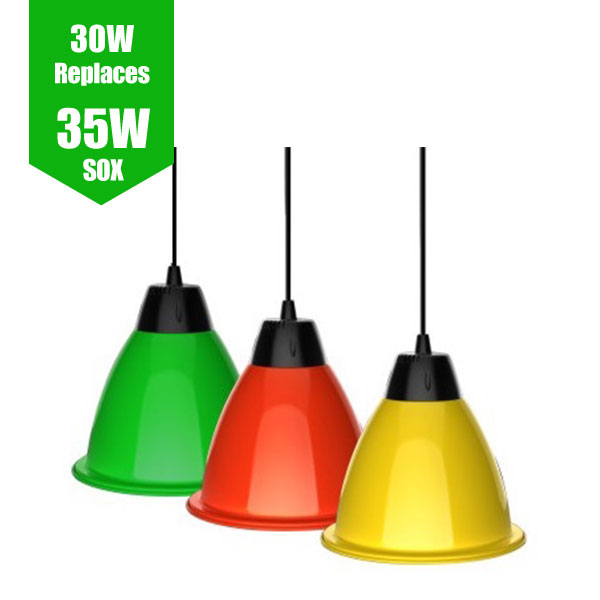 FREE Lighting Design Service within 48 hours
Commercial & Industrial Projects Only - Send us your dimensions or drawings and we'll provide a FREE lighting design!
LED Pendant IP21 colour series is the ideal feature luminaire for retail spaces, office and general reception areas.
Finished in gloss powder coating across a range of colours: green, red & yellow, this colourful series can add a touch of vibrance to any environment. Whats more, delivering 2,300lm from Epistar® 2835 SMD LEDs, this luminaire can add the desired lux levels to any application.
Suspension mount with 1m wire included. Features wire clamp device anchored to ceiling for extra security during installation. Durable with rated life span of +40,000 hours / No UV or IR emissions / Instant illumination & Flicker free / Conforms with international standards / Environmentally friendly & part recyclable: no mercury or other hazardous materials used / Gloss powder coated aluminium housing / PMMA frosted optic.